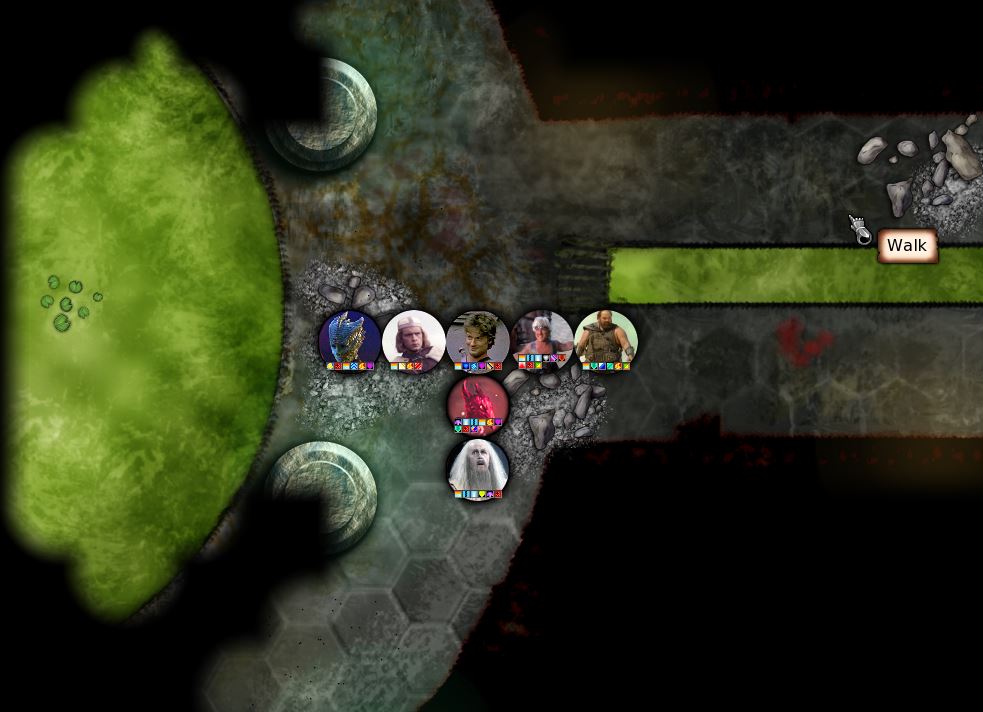 After fighting the Green Goblins I proceeded to move to the chamber to the far left and tried to click on the Amber next to the green pool.
And now my entire party is locked in place and can't move. Unfortunately, I saved the game at this point and I'm still stuck and can't move. I can change formations, access character sheets and menu options by no movement is possible.
I checked the editor to see if there was something I could delete or edit, but I can't find anything obvious to free myself. I believe whatever happened happened because an event failed to trigger and now I'm stuck as if there's supposed to be a dialogue window on screen that isn't there.