I've found that it's relatively easy to import your own Tokens and sprites just by uploading PNG files of the appropriate dimensions/naming conventions into the
G:\Knights of the Chalice 2\Graphics\Tokens
and
Knights of the Chalice 2\Graphics\Sprites
directories, so I've made some of my own.
You can download the zip file containing everything I've made here: https://drive.google.com/file/d/1caFIZ6JxjpvKl1TPLKaRQrEFMD-aia2v


Updated with new tokens 8/24/2020
Please don't use these commercially for anything. The token images are lifted from various cheesy sword and sorcery movies (and MST3K episodes) and the sprites are heavily modified NES game sprites that I mucked about with until they looked vaguely Pierre's original KOTC1 sprites.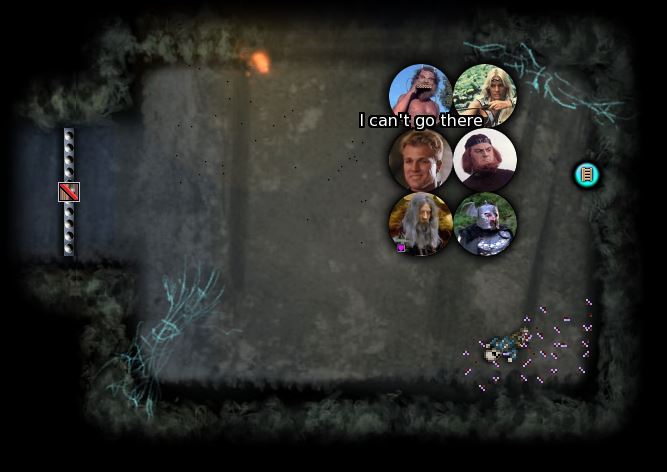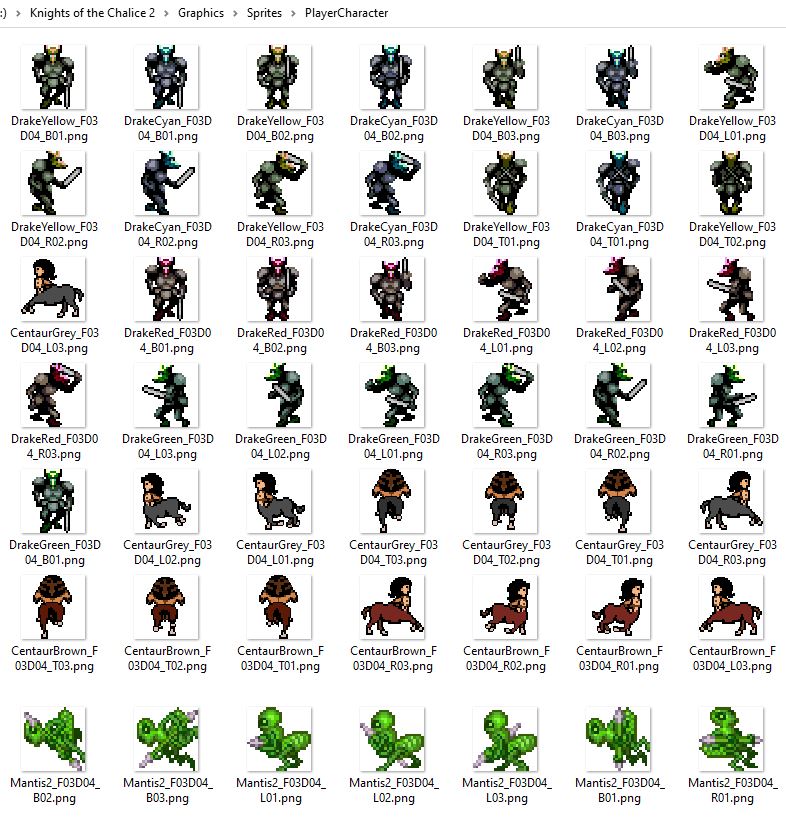 I did my best to create at least one token for every class and one sprite race in the game, but understandably some were easier to come by than others. If you like Barbarians, today is your lucky day.
For the sprites, I've added:

4 Colors of Drake
2 Colors of Centaur
2 Colors of Half-Giant
2 Colors of Halfling
4 Colors of Kobold
3 Colors of Half-Salamander
and a pallet-shifted Green Mantis.
These are the only ones I intend to do, and I made them for my own amusement/characters in the game, so please don't ask me to make any more. I'm sure down the road we will be getting more official game tokens/sprites, and there's no guarantee Pierre won't have to change things down the road, so I'm not going to put too much effort into anything that could be rendered redundant.